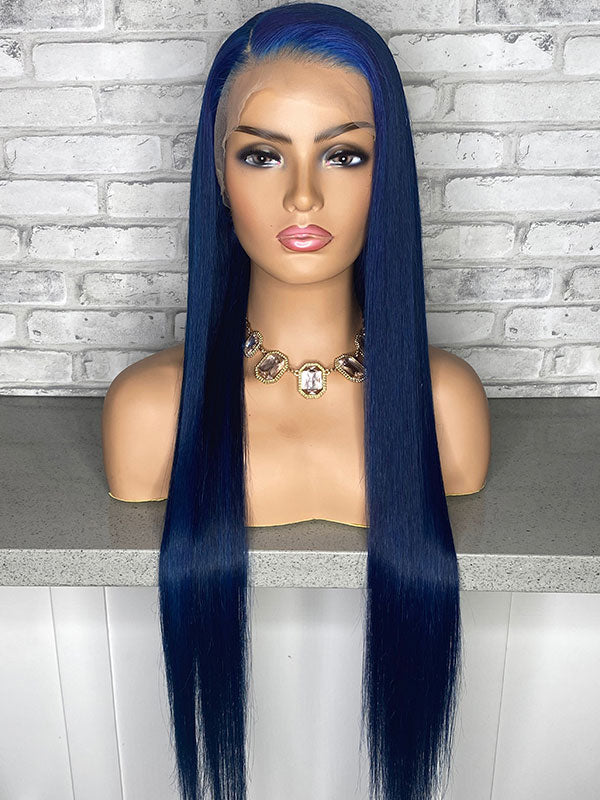 $10 off over $99 CODE: BEAUTY10
$20 off over $249 CODE: BEAUTY20
$30 off over $399 CODE: BEAUTY30
About this Unit:
length: 26 inches (The picture shown is 26 inch)
density: 150%, 180%, 250%
Unit Color: Dark indigo Blue (Disclaimer: the color of this unit may vary do to phones and computers not being reliable to the accuracy of the color but we will try  to execute the exact color as the one you see on site. Roots around perimeter might be slightly lighter to avoid coloring around the hair line. Brighter in the sun, darker at night.
Cap size: unit is custom to fit your head size (small/medium/large).
Cap information: 13 by 4 lace frontal. One bundle is added and hand sewn to the back bottom of the wig for fullness and to prevent all the hair from being at the top making it look bulky. It also comes with adjustable strap comes with the unit as well as clips.
Lace color: translucent